10/03/2018
Picked up a set last week in Musselkanaal, a two hour drive but worth it. One of the two Commodore was broken, someone managed to get two fuses in the fusebox, one of the fuses had the glas broken. At least the VIC is gone, expect the PLA as well. And again, mind you, this seller was selling these Commodores as tested and good…
BUT….the other unit, although slightly yellowed is the breadbox casing with the white keyboard. Working and still sealed. If you look into the cartridge port you can see the keyboard connector (instead of the keyboard connector on the right of the userport). This means it is a C64 with a newer short board inside, which you find usually in the C64c. Story as far as my research of other online sources went:
When Commodore developed the short board, the first release was for the breadbox with white keys, branded by the 64'er "the Aldi". These units where produced in the states, probably because the board was developed there, and this was the initial release. These "C64 Aldi" where sold in Germany only and the board was a 250469 rev.3. After the Aldi, they started producing in Germany as well, but these lookalikes of the Aldi were produced in West Germany (WGA) and had a later revision of the 250469 board.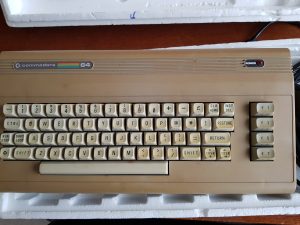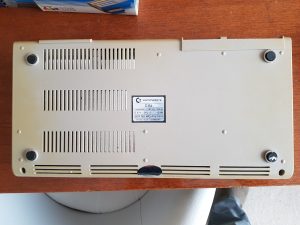 This one is added to the collection as well! Still two more to find, the original Aldi and the last C64c, with embossed logo and clips only!
The yellowing is a drawback, but as long as this one is working, i'll keep it sealed and the Retr0brighting has to wait, or I might just find a nicer one later on, who knows.
Hits: 114