20/04/2018
Sold this one again to a collector for 75 euro, since I got my hands on a brand new one and have another one in the Commodore 64 Video Supergame Box.
23/01/2018
I was looking quit some time for the 64G. Last week one was sold for 50 euro's on Markplaats, didn't join the auction because the case was damaged (build in reset button). Yesterdag another one was offered on Marktplaats, repaired but in good state (SID and fuse are replaced, capacitors checked and there were some keyboard issues).
Asked the seller what price he was looking for, 75 euro and we made the deal.  I think not overpriced, not too cheap I guess, but….seems that a lot of people are apparently looking for this type of Commodore. In the end the seller got an offer of 120 euro, but he kept to our deal. Respect for that! (not quit sure if a 64G is worth the 125 euro, but if a collector wants one….). The C64G is on it's way with the post! And happy to extend my small collection with this one!
Seller is active for quit some time on the Marktplaats as well on the "2dehands" market. Nice guy! He does repairs of Commodore hardware for a hobby, repairing and selling them again on the auction sites.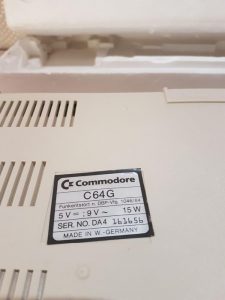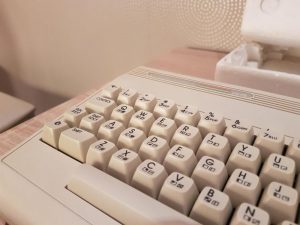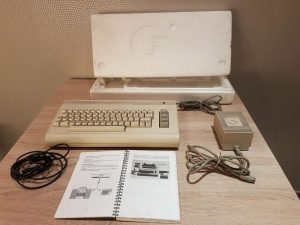 Hits: 317