20/6/2018
Drove up to Geleen today, that's almost a two hour drive..Commodore madness. Anyway, seller used to have a lot of Commodore stuff..sold most of it last year, including a silver. Buyer offered 50 euro for that one, just to message the seller the day after that it was probably worth 700 euro. Such nice collectors around here.  The three boxes were the last he had (except amiga stuff, msx stuff and other retro he will be selling or is for the keeping).
Unpacked at home. Need to do some testing on the C64, C64c, 1541 drive and the yellowed 1541-II. Sticky and yellowed…mmm, need some cleaning as well.
For the keep for sure 🙂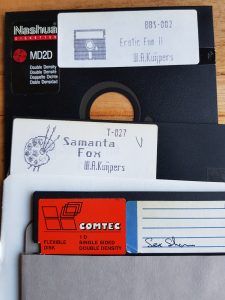 Sorry W.A.Kuijpers…all your disks belong to us..
Some other interesting stuff (in a way that it's added to the collection):
The Logo box, Makro assembler and Simon's basic are german versions.
There is a vicmodem included..tried to find some information on the net, but even cannot find out if it is C64 related.
The other stuff, testing and will be sold. I just keep it in the garage now…my study is overloaded with C64 related items for repair of selling. Mostly the basic items.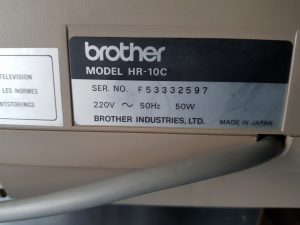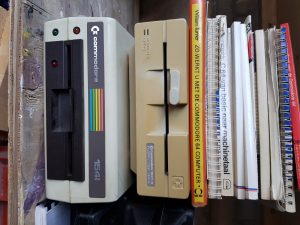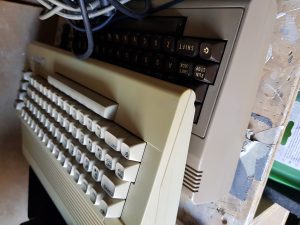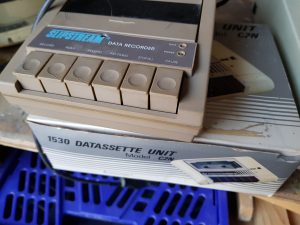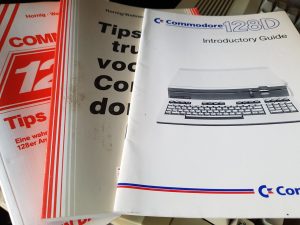 Hits: 306