17/02/2018
https://m.facebook.com/story.php?story_fbid=2094526374113781&id=1863562420543512
Found the Aldi…added to the collection of the homecomputermuseum.
05/02/2018
One was offered last week on Marktplaats, in combination with a VIC-20 and, as it seems, a quit rare Commodore VC-1020. I offered 125 alone for the Aldi, if working and in good condition. If i had to buy the VC-20 as well, i would put it on auction immediatly. Don't want any collection pollution 😉 Just not my kind of thing. Guess the 125 is a high end bid…could get it cheaper..with more patience 🙂
The bidding went to 200 euro for the lot, and on the background to 300. Seller checked the value of the VC-1020, and that one alone was sold in the past for 300 euro as he states (ebay).  Would love to had that Aldi…the only one missing currently, except for the real early silver.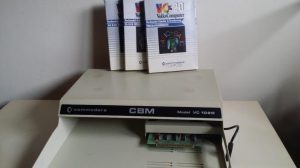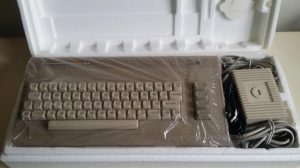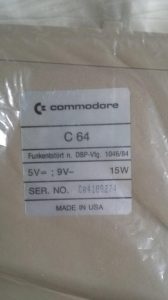 Stil not quit sure if i should bid over the 300. A lot of money, currently on a Belgium auction website a VC-20 is now offered for 75. With the disk drive, the extension bay for the VIC and the Aldi it is probably worth the money?
Hits: 599