Sold as Commodore "the special" back in the days by H&P. Found a working, built-in FC 1, documentation included. Boxed with matching serials. As far is I know Richard Lagendijk got one as well, but that one is not in built-in state.
As a collector of Final Cartridges this was one of two important ones missing in the collection, the other one is the FC II which actually mentions "final cartridge 2" in the scroller.
Since the built-in FC is soldered, I've asked Richard Lagendijk to take a picture of back side of the print. 
Will post high resolution scans of the manuals later.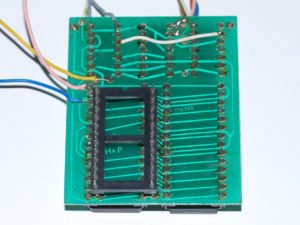 Hits: 286